13thAnnual
Freedom Fighters Open
8 November 2019
Bridgemill Athletic Club
Canton, Georgia
The format will be a 4-way scramble (best ball). The cost is $150 per player with a shotgun start at 1030hrs. If you don't have a team, we can place you with one.
Proceeds support Operation Santa, an IRS registered and approved 501c3 organization.
The 13th Annual Freedom Fighters Open
Our mission is to raise as much money as possible for Operation Santa. There is so much more to this event than some really good golf and great fellowship. Below are just a few of the extras that make this event special.
Additional Activities and Events
Chances to Win New Car
Thanks to Hennessy Honda of Woodstock for the opportunity to win 1 of 4 new cars for a hole in one on every Par 3 hole.
Golf Ball Raffle Drop
At the end of the day we'll have a golf ball raffle drop from one of the helicopters. The ball closest to the pin (#19) will win a prize weapon.
Lots of Helicopters
We'll have as many as six helicopters with opportunities to ride in some of them. (R-44, MX6X2, Bell 207, and, hopefully, an MH-47 and a UH-60.)
Free Fall Demonstrations
We'll have several free fall demonstrations throughout the day, including professional swoopers swooping the pond.
Raffle
We'll have a raffle of sports and military memorabilia and other nice prizes including, a large screen LED TV and other goody bags full of prizes for players.
Talk Time with Veterans
We'll have many veterans on station to to share in fellowship, true war stories of victory, and even their thoughts on happenings in current theatres of operations.
A General for a Caddy
General "Smokin' Joe" Stringham will caddy for the highest bidder! This is an absolute once in a lifetime opportunity that is worth whatever it takes.
Military Vehicles
Military and Public Safety vehicles and equipment will be on-site for kids to see, touch, and explore. We'll even have a rock-climbing wall for a fun experience.
Colonel Gregory D. Gadson, Retired
Colonel Gregory D. Gadson is a graduate of the United States Military Academy at West Point, but he was a leader before he got there. He played football for Army (#98) when he was there from 1985-1988. ARMY BEAT NAVY 3 of the 4 years he was on the team. He then commissioned as an Artillery Officer and served for more than 20 years with his last appointment being Post Commander of Fort Belvoir, Virginia. In addition to his bachelor's degree from West Point, he also has MBA's from Webster University and Georgetown University. He's also a graduate of the Command and General Staff College, the Advanced Field Artillery Officer's Course, and he was an Army War College Fellow at the Institute of World Politics in Washington, D.C.
On 7 May 2007, while returning from a memorial ceremony for two fallen soldiers from his Brigade in Baghdad, the enemy tried to kill him with an IED. He lost both of his legs above the knee and suffered severe wounds to his right arm. They couldn't kill him, and they did zero damage to his optimism. He was one of the first soldiers to get issued new prostheses with next-generation powered knee joints that allowed him to walk more naturally. He served on active duty in the U.S. Army as a leader of Artillerymen for 7 more years!
In 2007 at FedEx Field, the New York Giants beat the Washington Redskins after COL Gadson delivered an extremely motivating speech that would start a 10-game winning streak for the Giants that would ultimately take them on to win Super Bowl XLII. West Point classmate, Mike Sullivan who was on the coaching staff at the NY Giants, knew of COL Gadson's leadership abilities. He knew that COL Gadson could motivate the Giants to come together as a team and push harder for each other. COL Gadson delivered several such speeches that season and that's why COL Gadson wears a Super Bowl victory ring.
Honoring Our Heroes With Hope And Help For The Holidays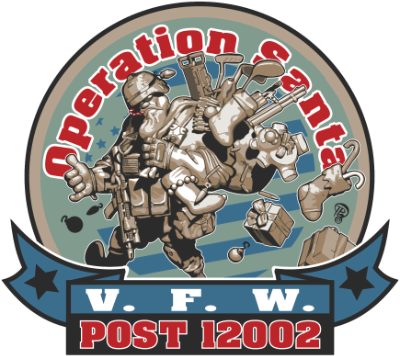 Operation Santa was started in 2003 by the members of VFW Post 12002 with the intent of using funds raised from both private and corporate donors to express their gratitude to, and support for deployed troops fighting overseas and their families here at home.
Since inception, we've raised nearly $300,000. That money has been spent making certain that those fighting for our freedoms know that we appreciate their sacrifices and that we are 100% behind them, their families, AND their mission.
All administrative duties are performed completely by volunteers. NOBODY with Operation Santa gets paid.
So far, we've already touched the lives of over 5,000 deployed troops and their families; 709 last year, alone.
Highlights From Past Events
Enjoy the epic view and experience a little bit of the feeling of free fall as you watch SFC Dana Bowman, Retired in this video from the Opening Ceremony for the 2017 Freedom Fighters Open. Hang on for the ride of your life!
Interested In Being A Sponsor?
Signature Sponsor
Name the tournament the "YourCompanyName Freedom Fighters Open" includes three (3) foursomes, your logo on the goody bags, your logo on the custom made camouflage pin flag, framed pin flag plaque. $10,000+
Platinum Sponsor
Platinum level Includes two (2) foursomes, recognition on print materials, hole sponsorship, dinner, recognition at awards event, and a plaque. $2,500+
Gold Sponsor
Gold level includes two (2) foursomes, recognition on print materials, dinner, recognition at awards event, and a plaque. $1,500+
Silver Sponsor
Silver level includes one (1) foursome OR hole sponsorship, recognition on print materials, recognition at awards event, and a plaque. $1,000+
Hole Sponsor
Sign advertisement at tee, display quality camouflaged pin flag custom-made to
military standards for this tournament. Use this camouflage pin flag to display your support for our armed forces and this tournament at home or at work. $500+
Bronze Sponsor
Bronze level includes recognition on print materials and recognition at awards event. $250+
Raffle Sponsor
We are looking for products to raffle. Sponsorship level will be in accordance with the value of product or service offered for raffle.
Food Sponsor
Our food sponsor will cover food and drinks at the turn and at the finish. Recognition will be given at our dining event. ~$2,000+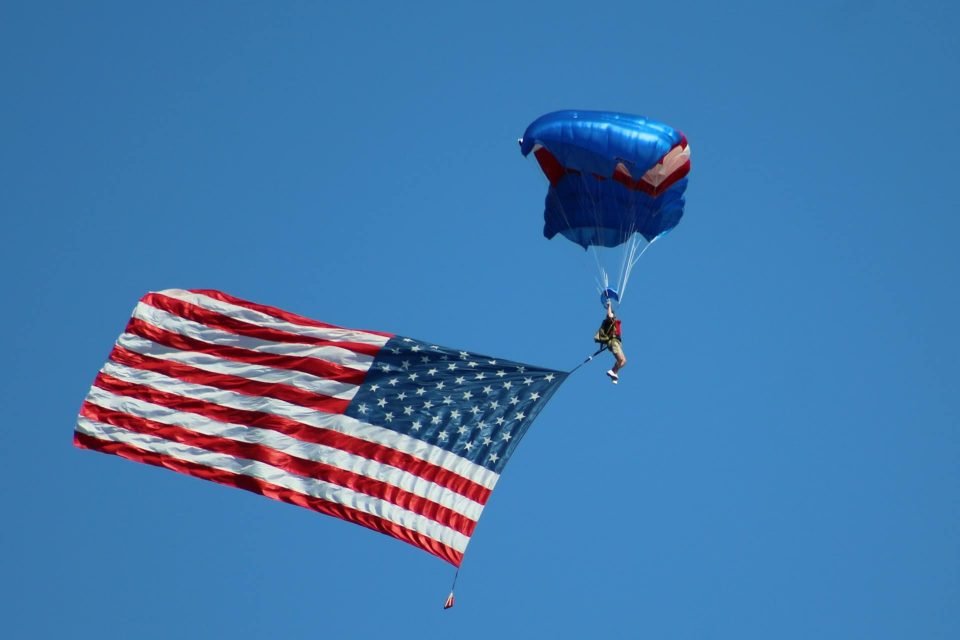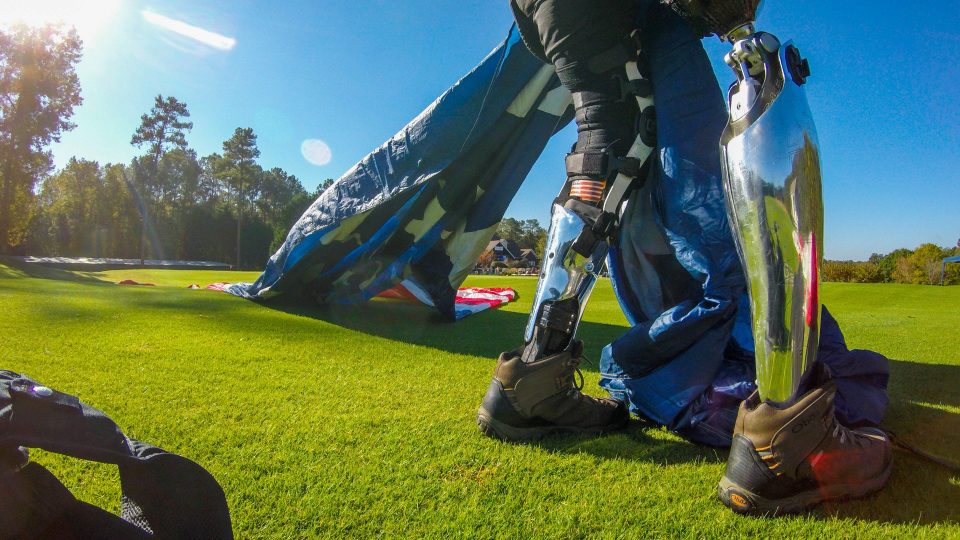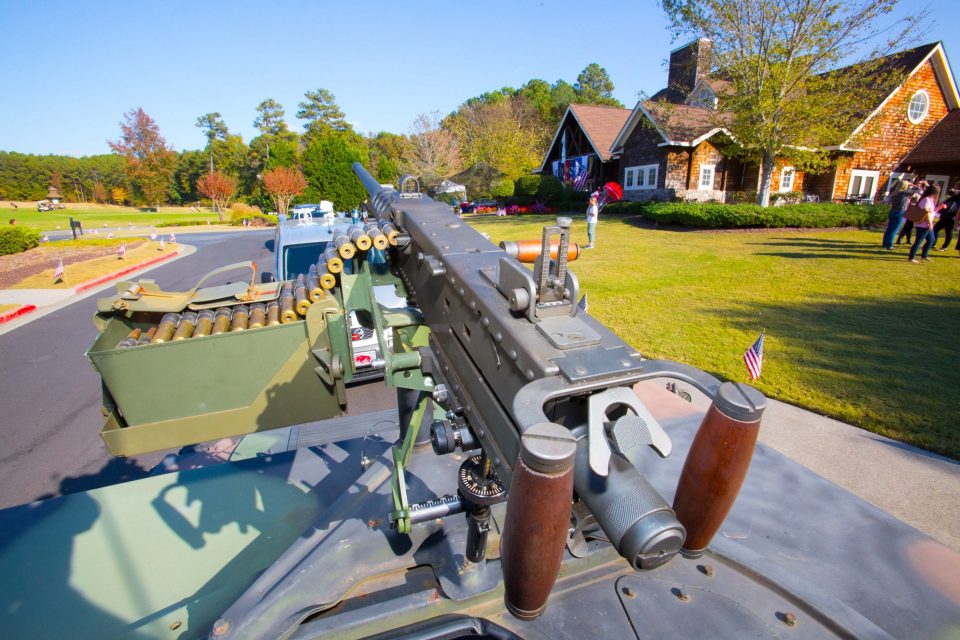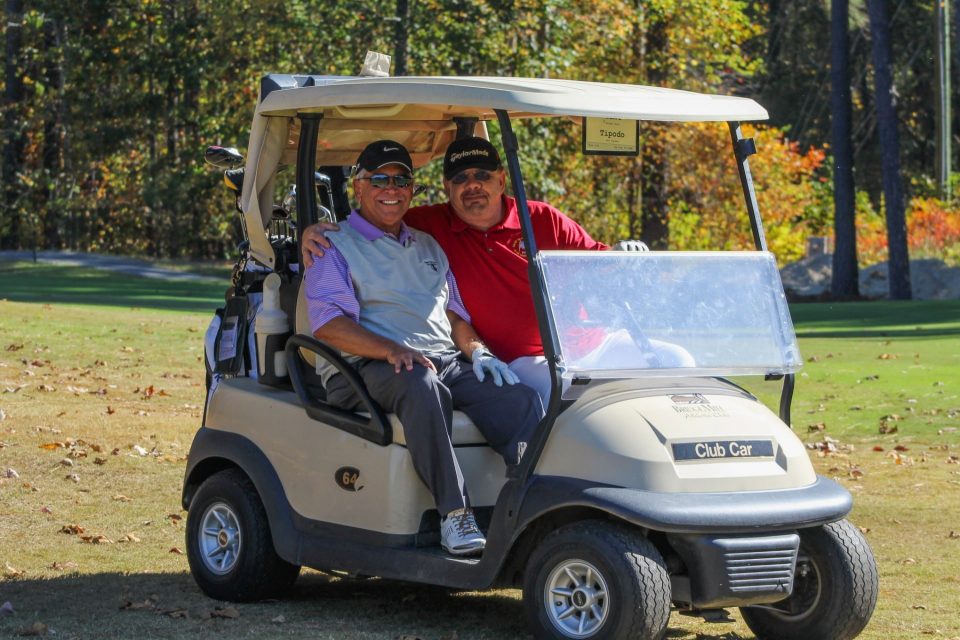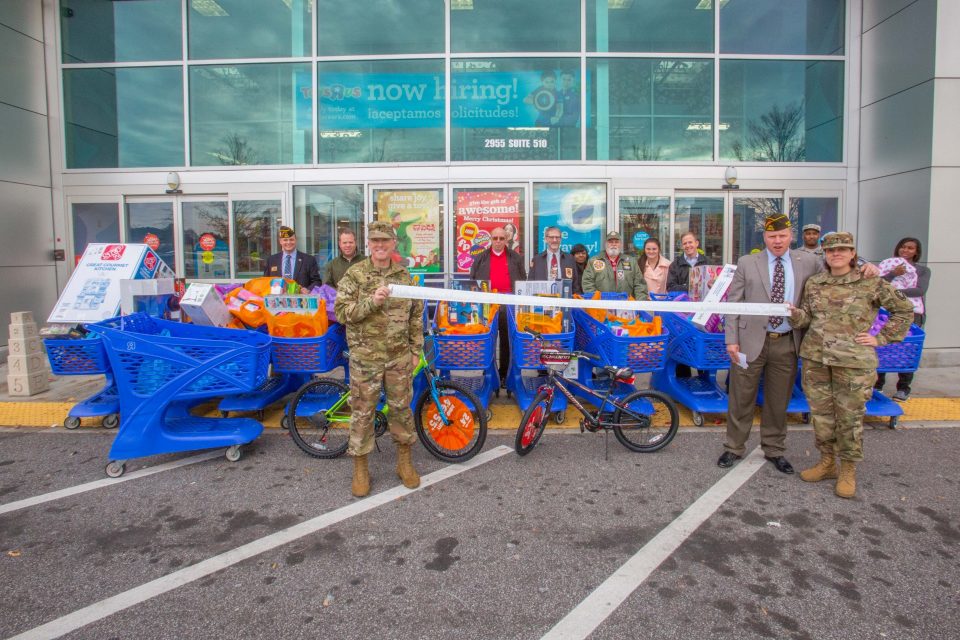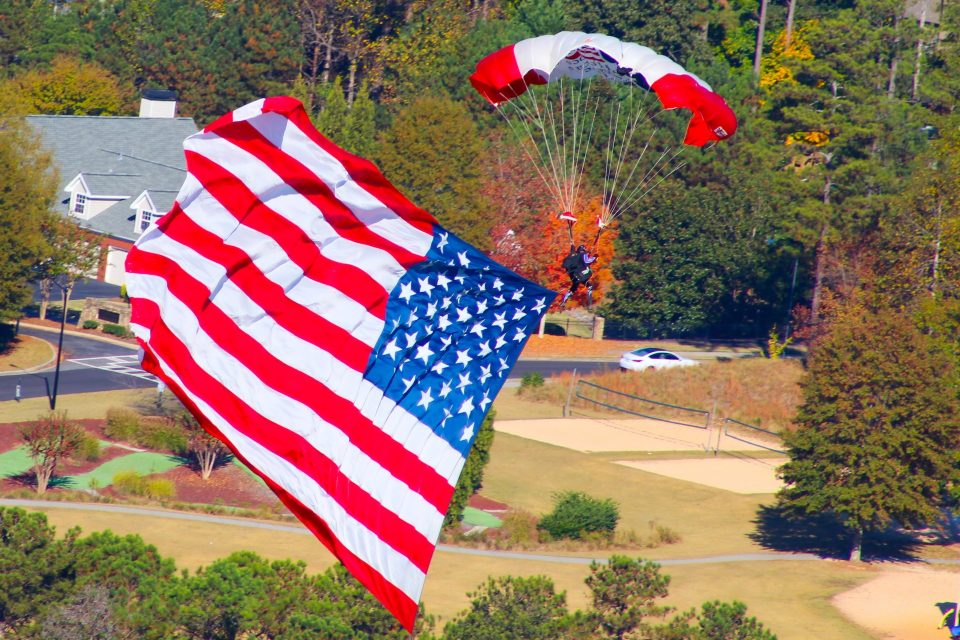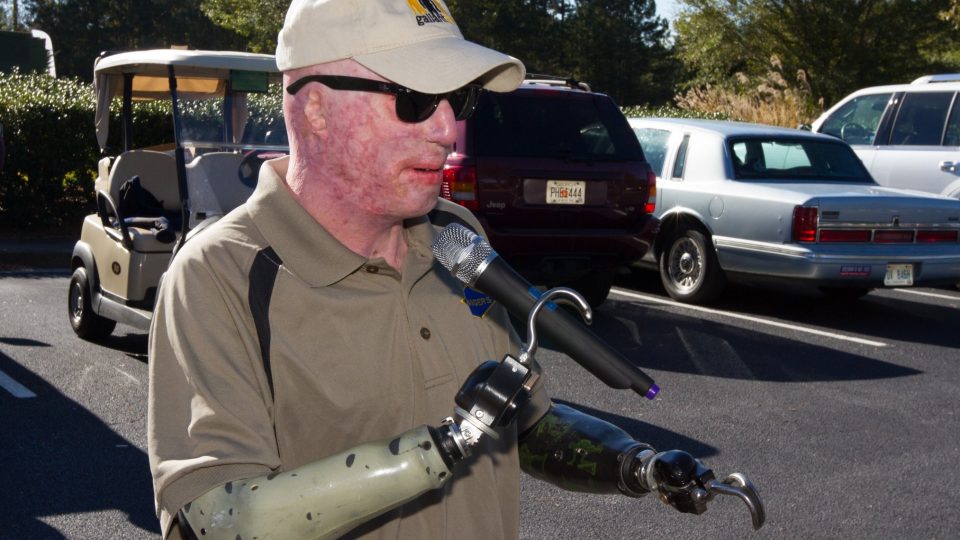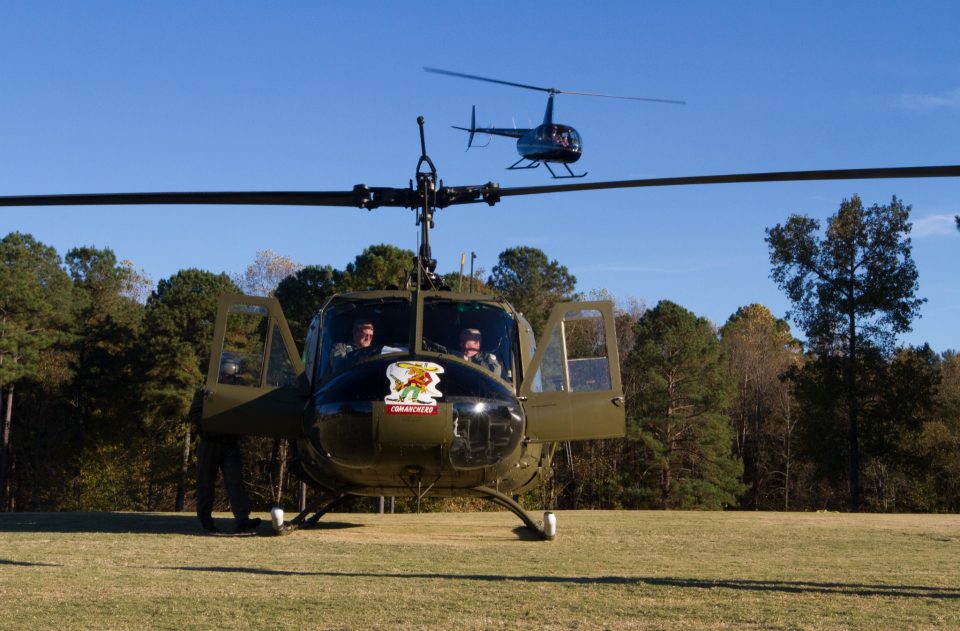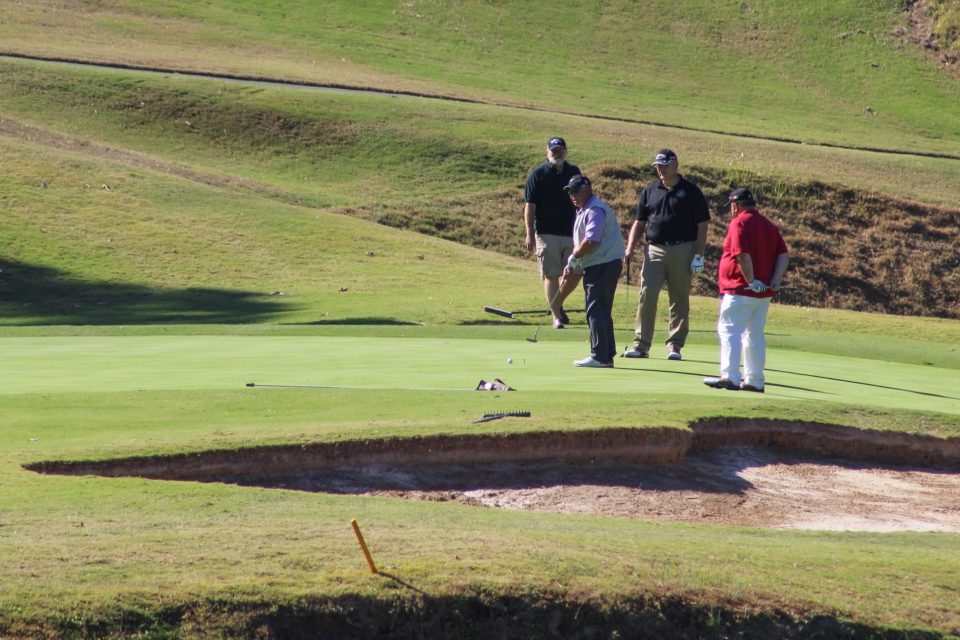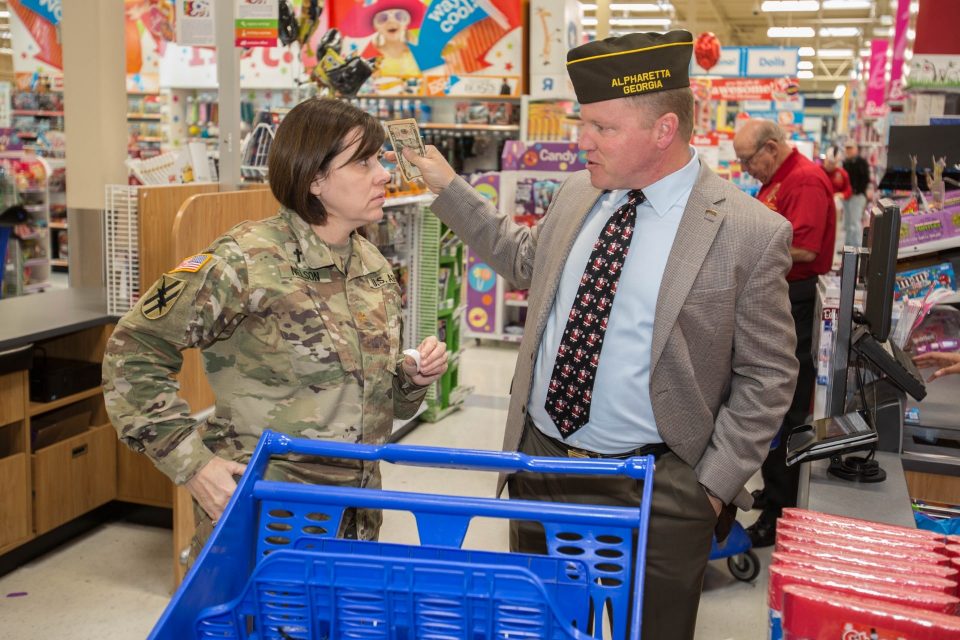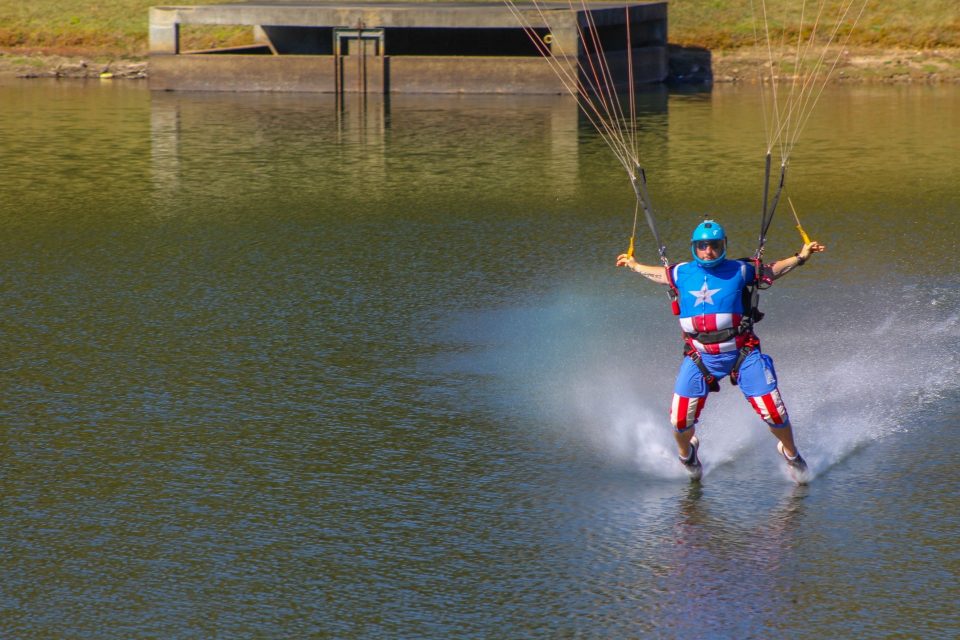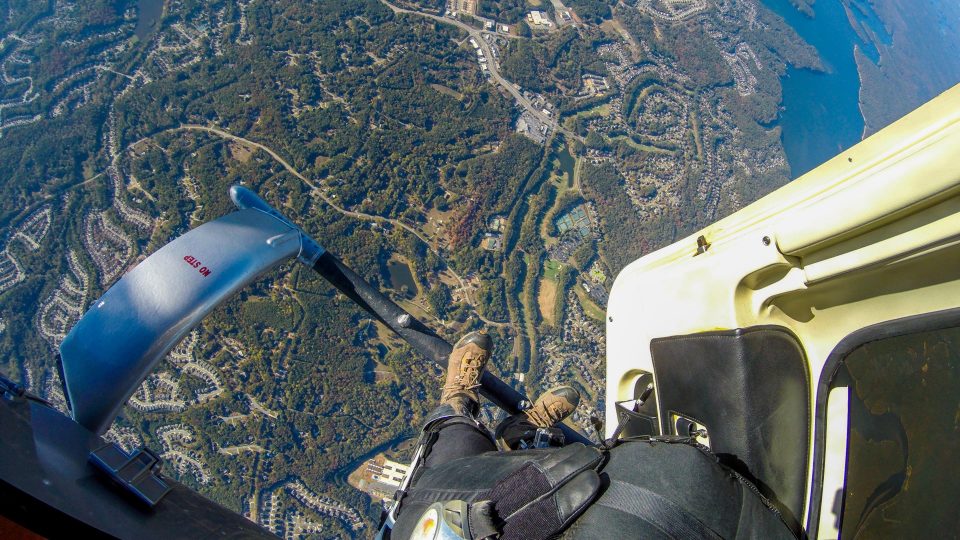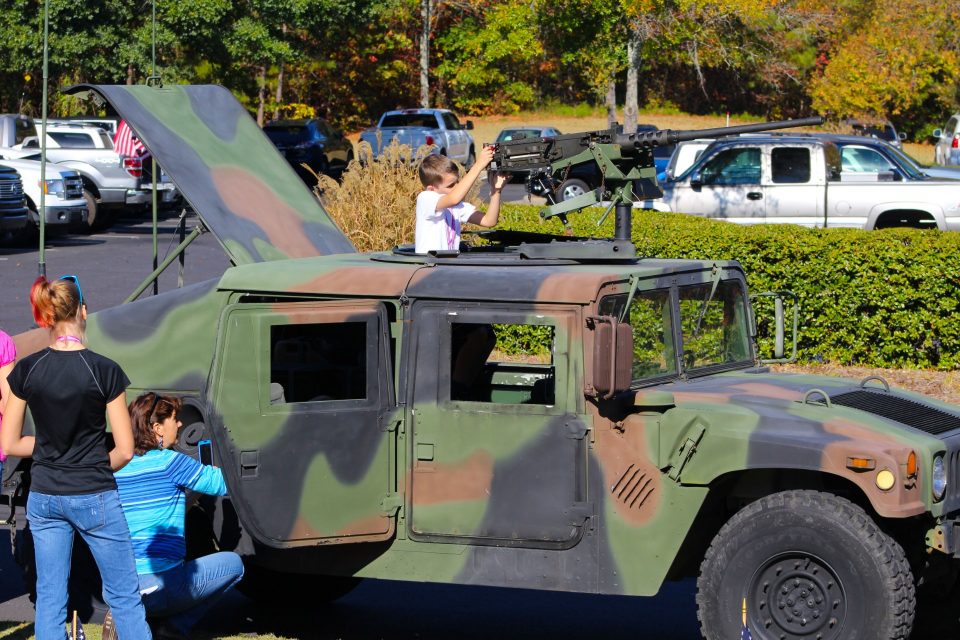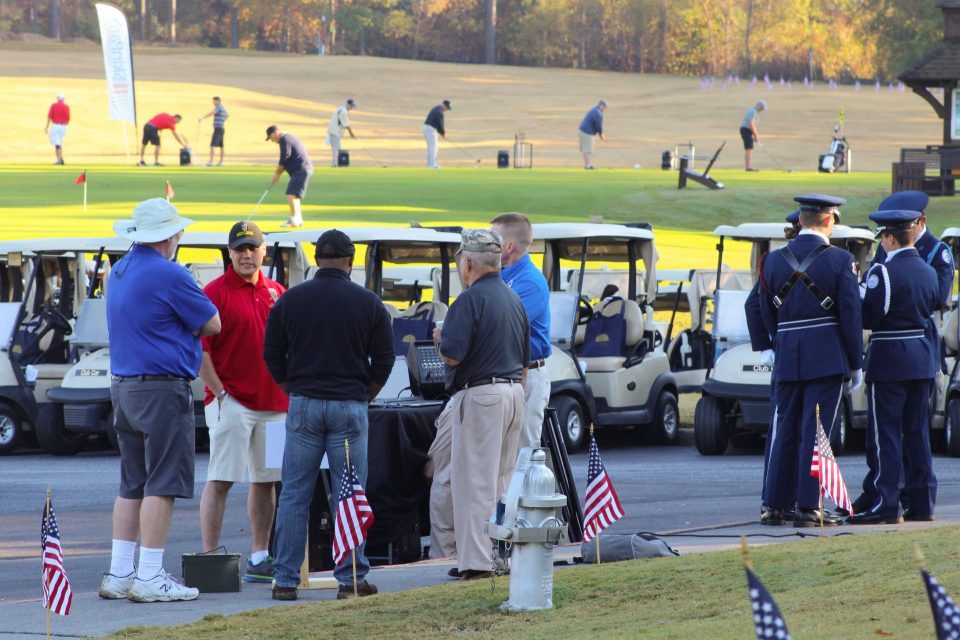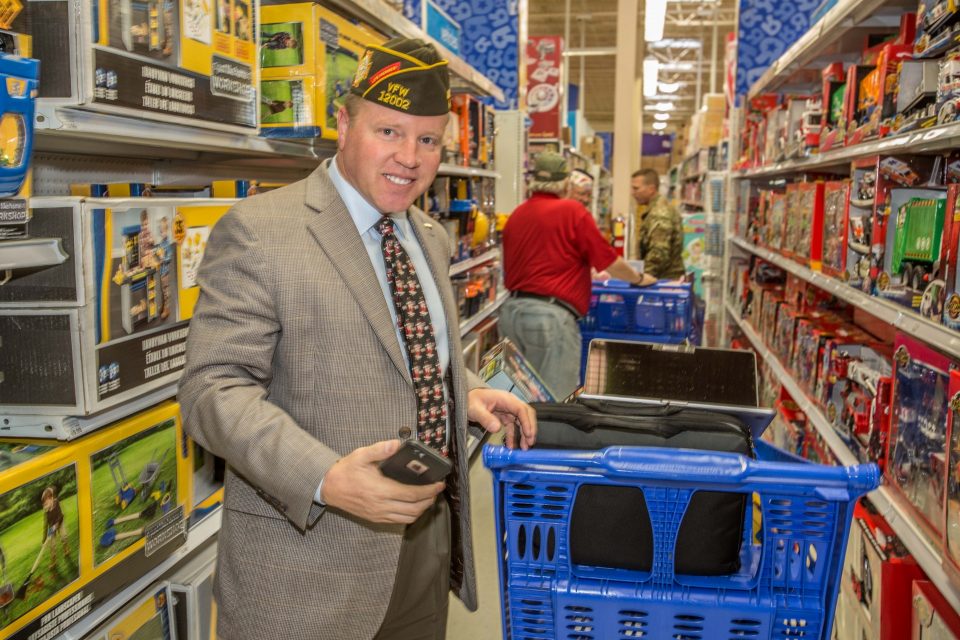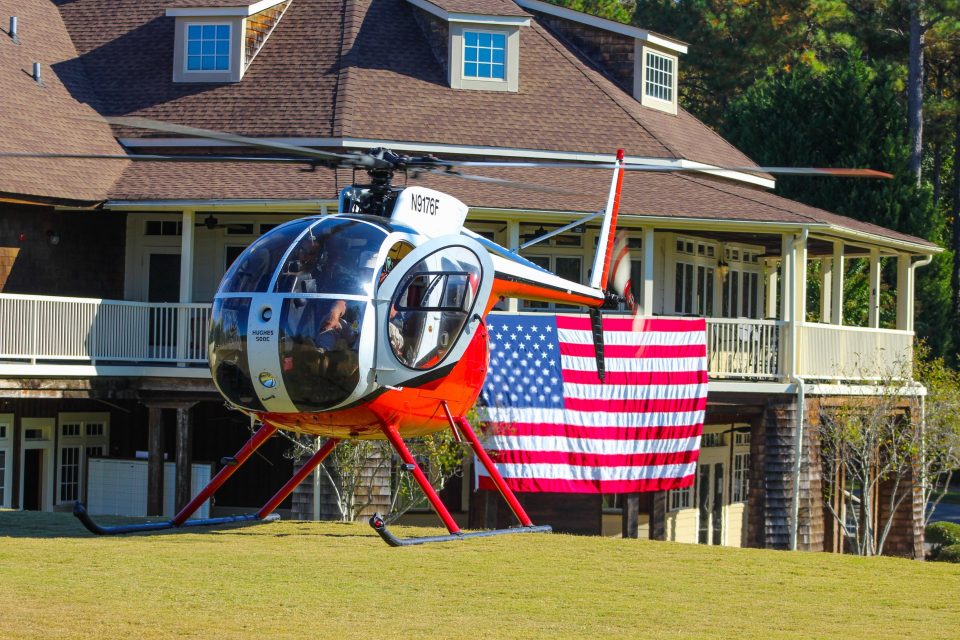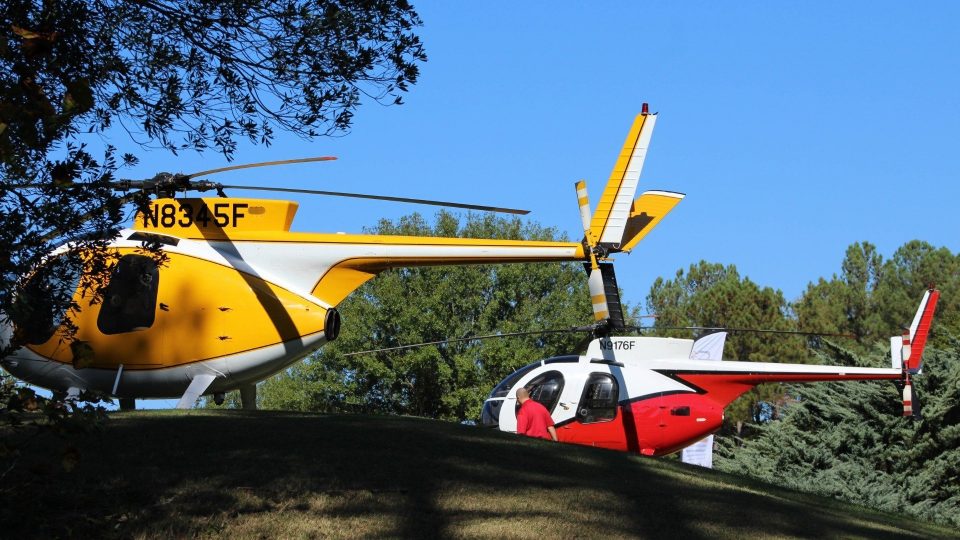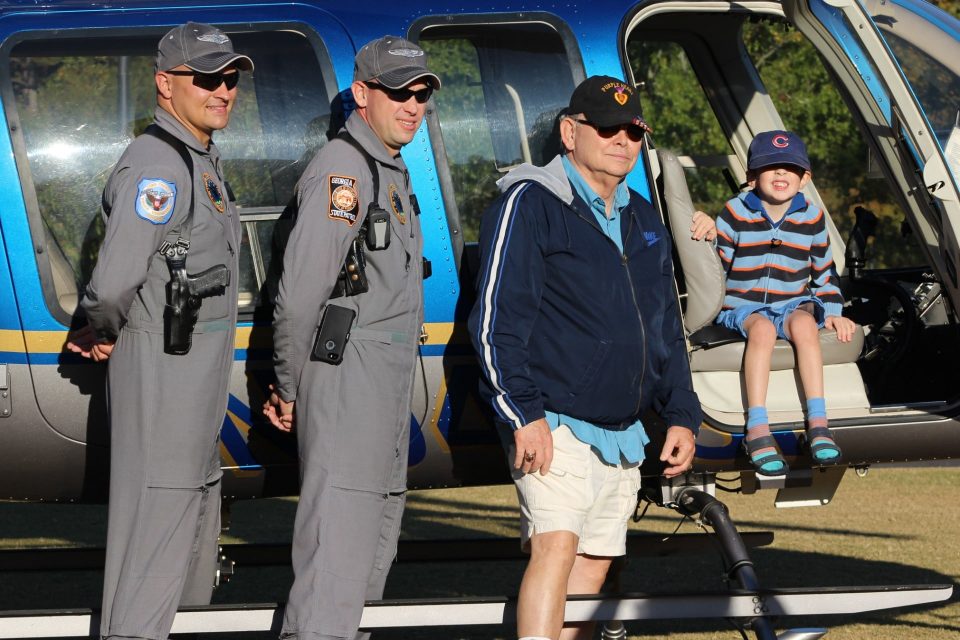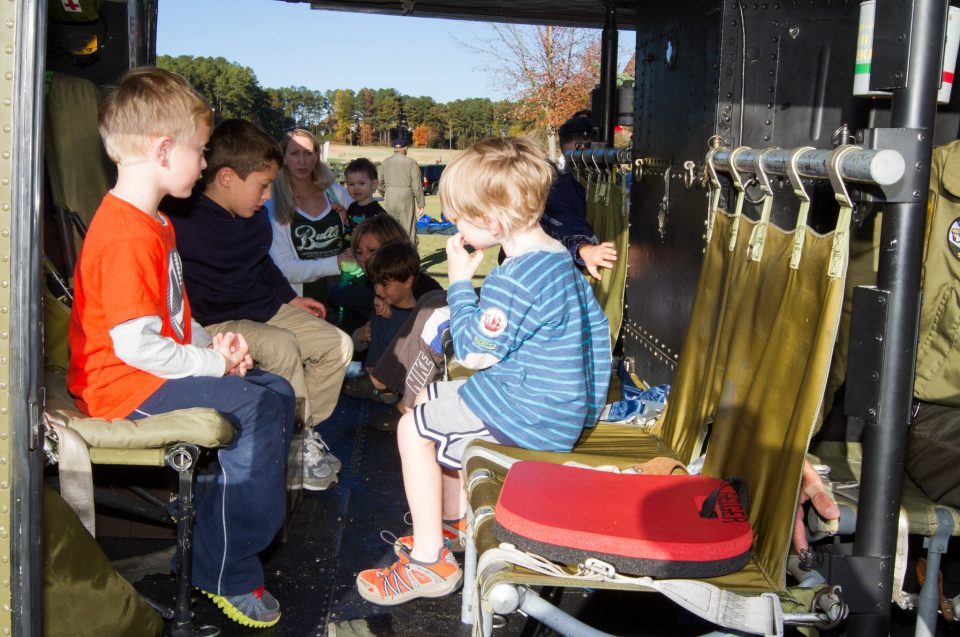 There's no other golf tournament anywhere that has as much for the whole family or does as much for our deployed troops as the Freedom Fighters Open.